---
Indian Beliebers are going crazy after this good news
---
The 21-year-old pop star Justin Bieber is back with brand new music this August 28 titled "What do You Mean". That sounds good enough for Beliebers, right? But there's quite sad news for the UK beliebers that he will not be performing at the Fusion Festival (on August 28) and being their special one he kindheartedly apologizes his fans:
UK beliebers I'm going to make this up to you soon. pic.twitter.com/YHp7NYGdsv

— Justin Bieber (@justinbieber) August 4, 2015
And now the Uk press will start to tear me apart. Comes with the job. Love u guys regardless and I will make this up to you. — Justin Bieber (@justinbieber) August 4, 2015
There's a really good surprize hidden very behind this whole story for his Indian Beliebers. yeah, you heard it right, Indian Beliebers. As we all know that he's good at making everyone fool and is famous for his surprise appearances at concerts, like he recently surprised fans at the Ariana Grande's concert and performed his All That Matters and Ariana's Love Me Harder:
---
---
According to his history based on his special appearances and surprise events, we noticed that he mostly sneak in most of the concerts which are made in new places. Justin just posted and deleted his very last tweet saying:
Justin Bieber deleted this tweet.
As per the information we gathered from And now, we (Indian Belieber) waiting for him to perform in India. So Beliebers finally wait is over. He's coming to surprise his Indian fans with Skrillex on his 4 day India tour starting from October 8 to October 11 of 2015. Still Justin Bieber has not officially confirmed it. But hoping for good is nothing bad.
---
Monday to Saturday from 7 PM and Sunday from 4 PM, help us in trending #IndiaNeedsYouJustin on Twitter worldwide to make this trend visible to Justin Bieber so that he can make his mind and do something for us like he did for UK Beliebers.
---
 SUPPORT THIS TREND BY:
*MAKING THE FOLLOWING PICTURE YOUR TWITTER PROFILE PIC: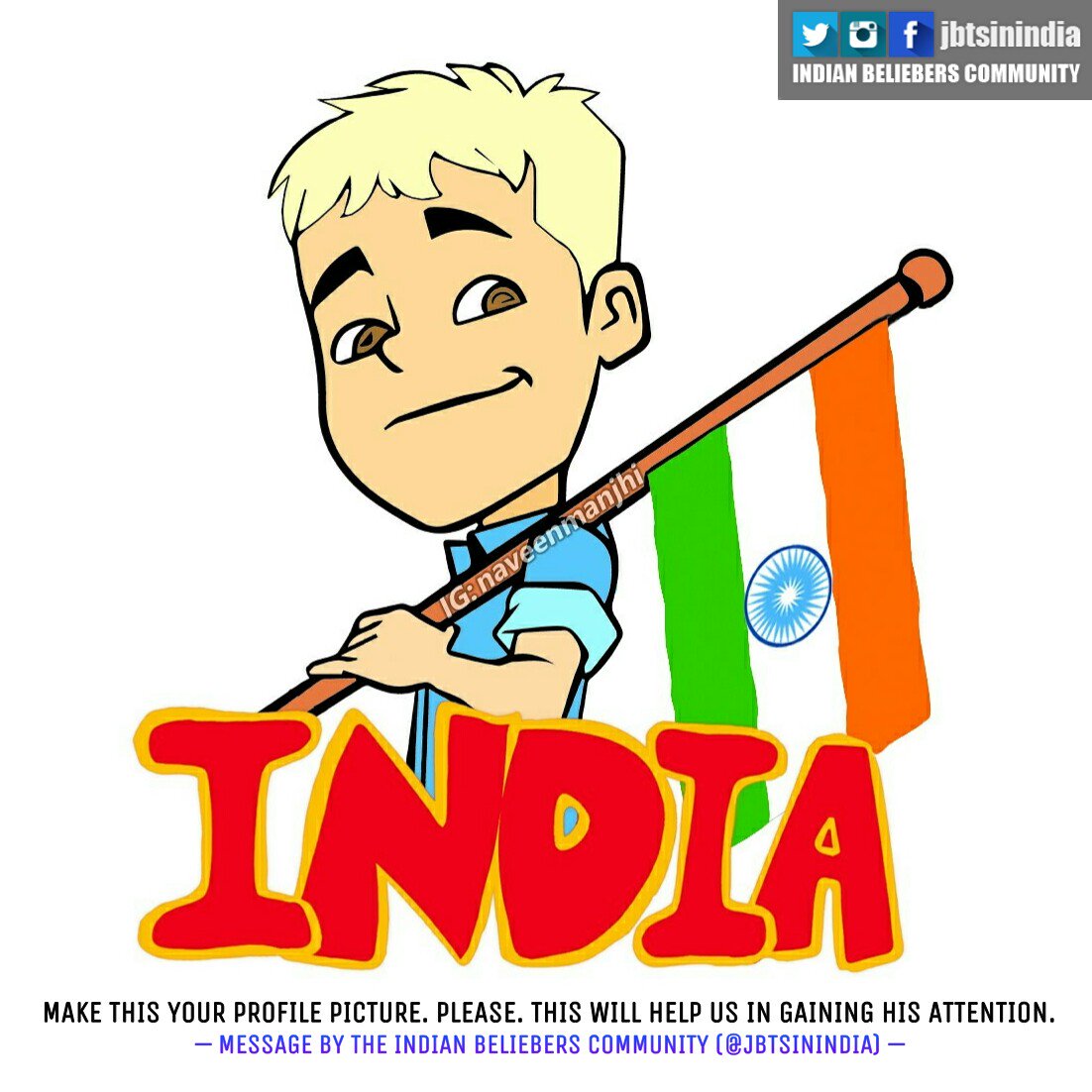 ---
OUR TWITTER FEED:
---
13,694 total views, 0 views today